How To Handle Your Fear Of Rejection
The fear of rejection and failure is the single greatest obstacle to success in adult life. Feeling rejected hurts. It undermines your confidence and makes you doubt your worth.
However, it is possible to overcome the fear of rejection and develop a healthier level of self-confidence.
Fear of Rejection Symptoms to Look Out For
Rejection makes you believe you can't really achieve your dreams.
When you feel rejected, you think about how other people see you.
You find excuses to remove yourself from circumstances where you might feel rejected, telling yourself you have no other choice.
Difficulty committing to a relationship
Blaming yourself when things don't work out.
When you learn to embrace and practice certain strategies, you'll no longer fear or try to avoid rejection. You may actually look forward to it.

The antidote to these fear of rejection is the development of courage, character, and self-esteem.
FIGURE OUT THE CAUSE FOR FEAR OF REJECTION
A person can find the source of his or her own fears by doing some self-evaluation and also by talking to a professional .
Define the problem or situation you are worrying about clearly in writing. write a clear description of your problem, the answer to the question, "What exactly am I worrying about?", "What is causing my anxiety?" .
KNOW YOURSELF AND OVERCOME FEAR OF REJECTION
Try to learn more about your fear or anxiety. Keep an anxiety diary or thought record to note down when it happens and what happens.
You can try setting yourself small, achievable goals for facing your fears. You could carry with you a list of things that help at times when you are likely to be become frightened or anxious. This can be an effective way of addressing the underlying beliefs that are behind your anxiety.
SEE REJECTION AS OPPORTUNITY
Most people don't think of rejection as free education, but many times it is. Take a moment to realize that you are learning from this experience.
Realize that many times fear of rejection isn't what it seems on the surface. Remember, if you keep a positive outlook on the future, the negativity of rejection will turn into your future opportunity.
One person's opinion, or one single incident, should never define who you are. Don't let your self-worth depend upon other people's opinions of you. Just because someone else thinks something about you, doesn't mean it's true.

RELATED : Understanding Fear of Rejection
Fear of Rejection ### TAP INTO YOUR IMAGINATION
Overcoming the fear of rejection takes creative use of the imagination.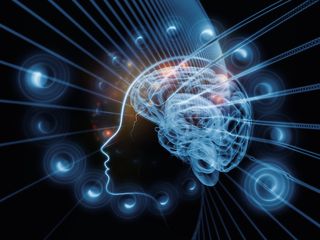 Imagination is what fuels creativity and allows us to come up with innovative solutions. New research assessing brain scans shows that our imagination can also help us get rid of our anxieties and fears.
Every day, make time to visualize yourself acting confidently in situations that generally make you feel insecure.
Our imagination is an incredibly useful tool. It can soothe us during difficult times and help us solve problems, create new things, and consider possible courses of action.

In time, this visualization habit can help to reshape your thoughts and expectations.
BEGIN IMPROVING ON THE WORST
Begin immediately to improve upon the worst.
Remember, worry is merely a sustained form of fear caused by indecision. The only real antidote to worry is purposeful action. Get so busy doing something about your situation that you don't have time to worry.
Thank you for reading this article on how to Handle fear of rejection. If you have any better tips that you would like to share, please feel free to comment below! or you can write an article to us by CONTACTING us.

READ MORE ::
Do you want to be successful? If you think the way the most successful people think and adopt the sa…
Read More
HI,I'M GANESH .I Write Unique and Research Driven Content about Business,Career,Startup,Marketing,and More..